Let's feel
Cruise Experience
Sailing
About Us
We specialize in tailor-made personalized cruises
and offer you an amazing and  unforgettable experience, that will be among
the best highlights of your vacation. Indulge in luxurious comfort, high-end service and
unlimited joy and treat yourself to a superb day of carefree sailing, away from the crowds. We organize exceptional cruises around gorgeous Santorini, to make your day with us a wonderful, unique experience. Our professionalism and high quality service, guarantee a fantastic, fun, romantic sea adventure like no other. Our crew is locally based and ready to share with you their expertise and knowledge of Santorini and the Aegean Sea, so you can tailor-made the perfect sailing itinerary
with their help and discover magical Santorini secrets, that only the locals know.
All you need to bring, is your excitementand your phone camera, everything else
will be taken care of, by us!Contact us, and get ready to enjoy the
most amazing experience of your
Greek Vacation!
All group cruises & private cruises include the below
Facilities & Services
Beneteau Cyclades 43.3

Year build - 2009 , Cabins 3 Bathrooms 3 , Max. Capacity. 8 Persons, Lenght 13.25m Draft 1.90m.

Complimentary transportation

Complimentary transportation to and from the Vlychada marina with a luxury minibus.

Snorkeling gear.

Snorkeling equipment.

Swim Noodles & Swim Vests.

Swim Noodles & Swim Vests.

Beverages & Meals included

Our menu is inspired by the traditional Greek & Mediteranean cuisine. Fruit Salad Snack at first stop.

Unlimited drinks.

(beer, white wine, soft drinks, Juices).
Menu details
Tzatziki
(The famous greek mixture of greek yogurt,
cucumber, vinegar, fresh olive oil and garlic)
White Eggplant salant (Pureed Santorinian white
eggplant mixed with mayonaise,  vinegar, olive oil)
Greek traditional Dolmades
(Rice with greek herbs wrapped in grape leaves
topped with greek yogurt)
Santorinian Fava Beans
(topped with fresh onions, greek Olive oil and
oregano)
Greek Salad
(A mixture of chopped Santorinion cherry
tomatosn cucumber and onions, topped with
greek ſeta cheese, fresh olive oil and oregano
Pleurotus mushrooms
(Oven baked & flavoured with balsamic vinegar
and truffle oil)
Shrimp Pasta
(with fresh tomato sauce, greek spices, flavoured
with ouzo)
Chicken fillets
(with pureed potato or rice)
Dessert / Traditional greek Sour
Cherry dessert
* vegetarian options, customized menus.
lactose & gluten free options are on
request and notice of 2 hours prior to
the cruise is needed
* Please inform us in advance of any
allergies or special requests
About V I P
Sailing yacht
6.500
Happy customers sailed cruises
Happy customers sailed cruises
24.800
Miles Sea
Miles Sea
20
Μarriage proposal
Μarriage proposal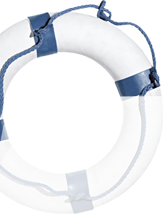 Media
Watch our video
A vacation is when you have nothing to do… and all day to do it in!
Let your dreams set sail…
An experience to remember!
Testimonials
What our clients say
Flawless! Very good excursion. We started at 3 o'clock and returned at 8. The crew was helpful and polite. The boat is in excellent condition. They offered us drinks & food which was delicious. I highly recommend it!
It was a very beautiful walk around Santorini. We enjoyed it a lot. I highly recommend ! We thank Dionysis and Socrates for the excellent service and the very friendly atmospher.
Best experience ever !!! Connoisseur of the island and its history! Flawless service, friendly staff, perfect food! A unique experience that you must live!
It is interesting
Recent blog posts